The Broken Hill Cobalt Project represents a strong, ethical investment opportunity, with Cobalt Blue looking at horizons beyond Broken Hill. We own the intellectual property for the Broken Hill Cobalt Project process, which is scalable and saleable, so we're already looking at a roll-out Australia-wide and beyond.
ASX:COB
What's more, Cobalt Blue is fortunate to be a Future Battery Industries Research Program member. This is a cooperative venture between several leading Australian mining and processing companies and global battery manufacturers. The collective aim is to create a battery precursor – a building block of the battery here in Australia. This takes our involvement in battery production beyond the mining and provision of raw material – it is expected to make Cobalt Blue and its partners an integral player in the battery manufacturing chain.
Cobalt Blue's current partners are among the top tier of the world's battery manufacturers. Having these commercial relationships in place at this stage in the Project demonstrates the Project's potential. In conjunction with our technical progress, these relationships place COB in a solid position to negotiate partnership assistance.

Cobalt Blue Joins Australian Critical Minerals Delegation to the Republic of Korea, October 2022
Cobalt Blue again participated in the Australian Critical Minerals Delegation to the Republic of Korea, with this visit held on 11-14 October 2022. The Delegation was led by Senator the Hon Don Farrell (Australian Minister for Trade and Tourism) and his counterpart, Minister Lee (Korean Minister for Trade, Energy and Industry).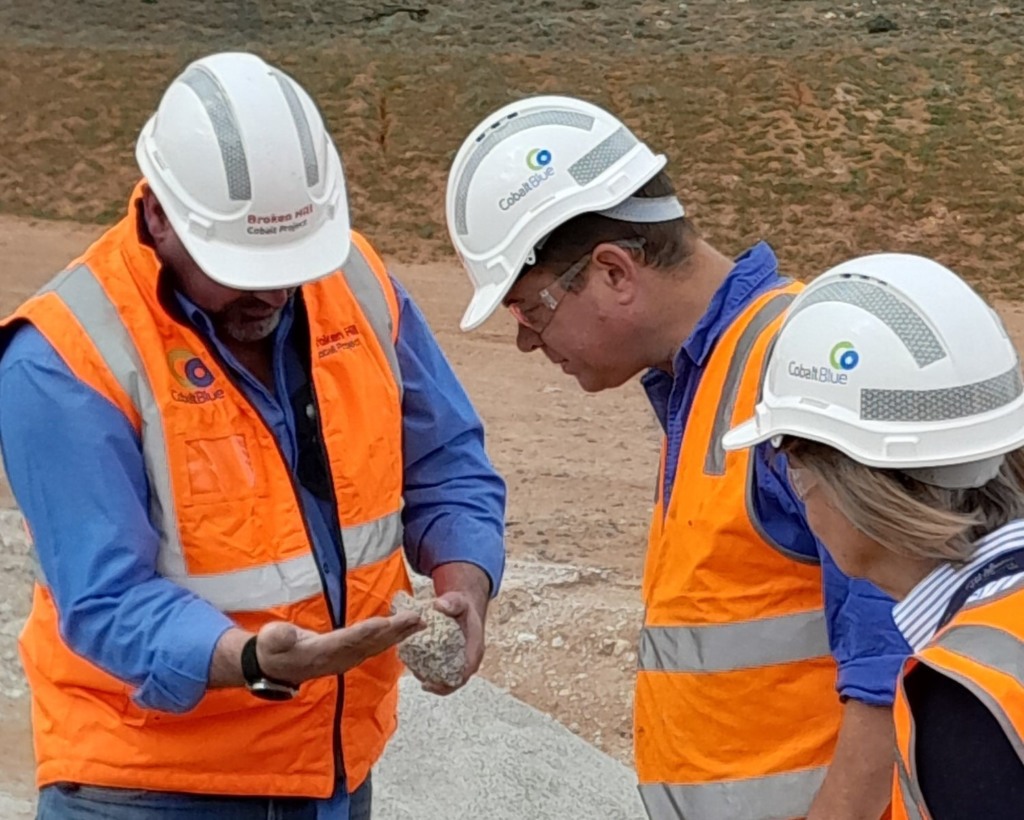 Roy Butler MP Visits Pyrite Hill, October 2022
Roy Butler is the Member for Barwon, a vast north-west rural electorate of 356,292 square kilometres and the state's largest, covering 44.5% of New South Wales. In October 2022, he returned for a visit to the Broken Hill Cobalt Project Demonstration Plant, this time touring Pyrite Hill with our Demonstration Plant Manager, Adam Randall.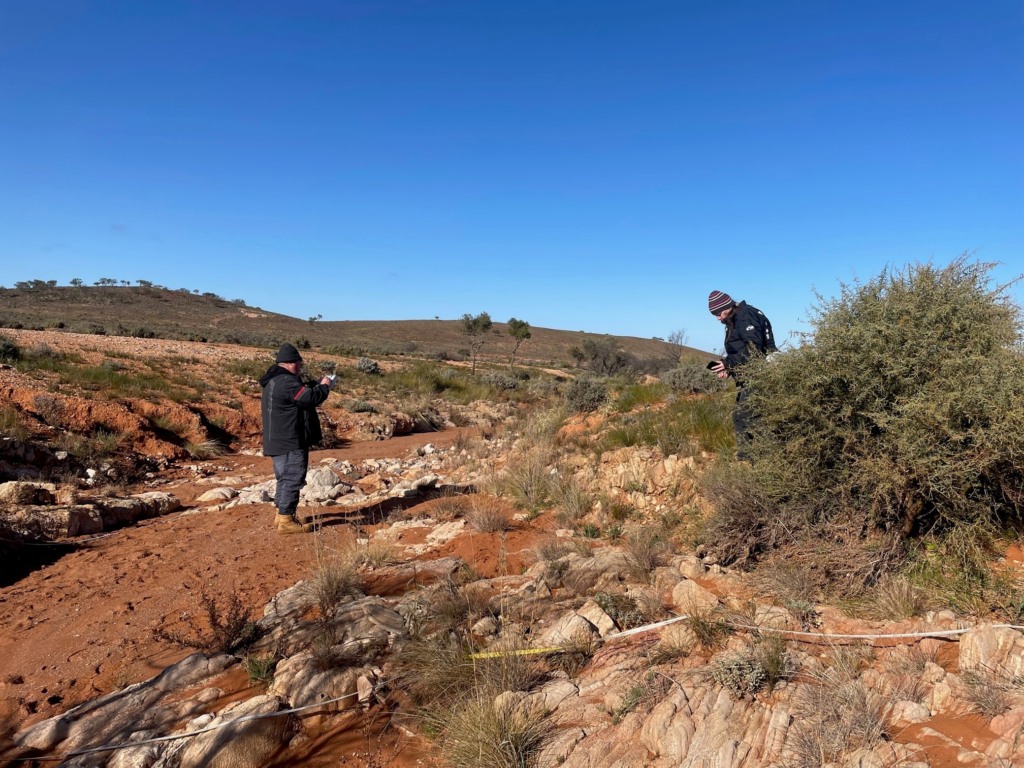 SITE VISIT: EnviroKey visit the Broken Hill Cobalt Project (BHCP) for ecological surveys
Ecologists from EnviroKey were on site at the BHCP in July 2022 to undertake detailed ecological surveys within the proposed area of disturbance. This was their second fieldwork campaign following initial site investigations undertaken in March and April this year.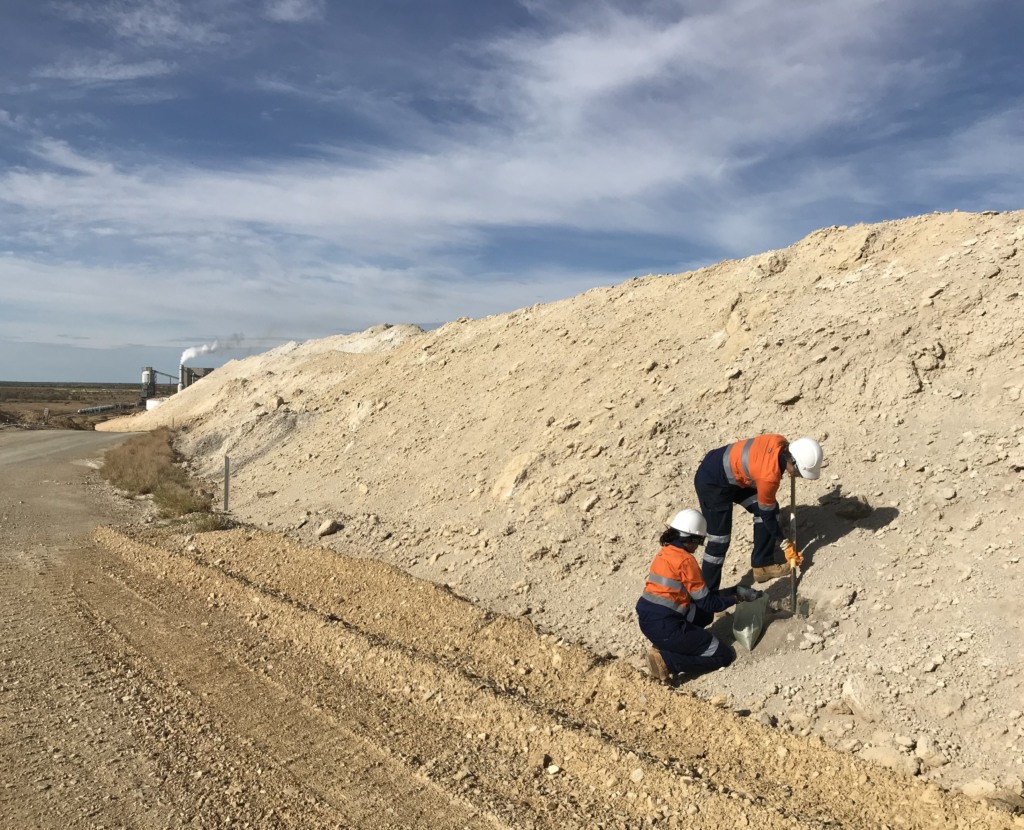 Cobalt Blue: Joint research project investigates cobalt extraction from mine tailings in Queensland
Electric Vehicles could one day be powered from the waste of North West Queensland copper mines as part of a new joint research project involving the Queensland government, University of Queensland and Cobalt Blue Holdings Ltd.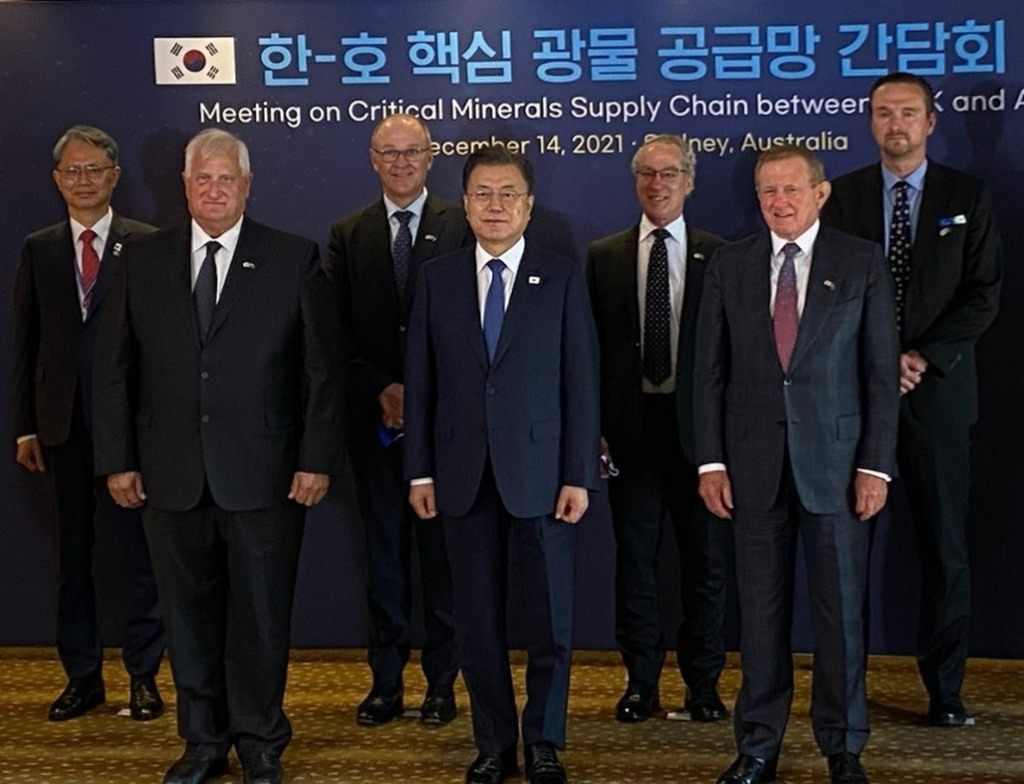 Media Release: Cobalt Blue Attends Landmark Meeting with Korean President to Discuss Ethical Supply of Cobalt
Cobalt Blue Holdings Limited (ASX:COB) participated in a critical minerals supply chain discussion with Korean President Moon Jae In and other senior Korean government officials, with a view to supplying ethical cobalt to Korea from its Broken Hill Cobalt Project.