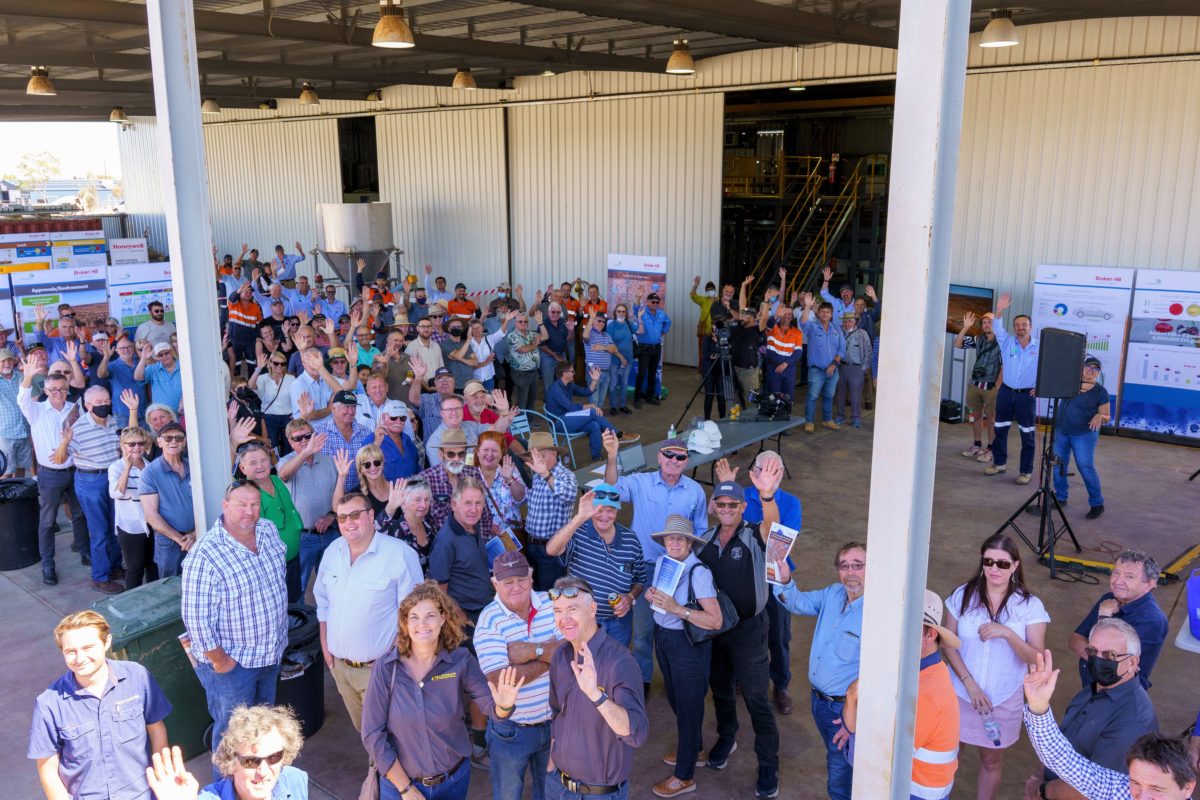 This is the second event of this kind, and our numbers swelled this year, as more than 300 locals came through the gates. They attended the event to catch a glimpse of the Demonstration Plant and understand more about the Broken Hill Cobalt Project.

Speeches from the Cobalt Blue Chair (Rob Biancardi), CEO (Joe Kaderavek), Executive Manager (Dr Andrew Tong), and Demonstration Plant Manager (Adam Randall) provided updates on the global demand for cobalt and progress being made. This progress is being achieved both at the mine and the Demonstration Plant site, where a larger scale processing and refining facility is being built that will ship battery-ready samples of cobalt worldwide for testing by battery makers.
With Rotary Club sausages sizzling on the BBQ, the locals mingled with Board, our team from head office, and members of our locally expanding workforce.
Thank you, Broken Hill. With over 300 local shareholders you are our largest postcode of shareholders by far. Your local expertise in the mining sector and your inherent cohesiveness as a community is helping us daily.
We will continue to work with you as we progress the Broken Hill Cobalt Project…so together we can take ethical cobalt to the world.