It was a pleasure to host Roy Butler MP, Member for Barwon for a visit to the Broken Hill Cobalt Project Demonstration Plant during our Open Day on 7th April. It's a a vast electorate to cover, so it's always a privilege to be on Roy's agenda.
After hosting some 300 locals at the Open Day, we were able to take the time to provide Roy with updates on our Project and the progress we are making.
We are scaling up - with works at the mine site and Demonstration Plant – and will soon be processing Broken Hill cobalt into ethical samples to send to battery -makers for testing world-wide.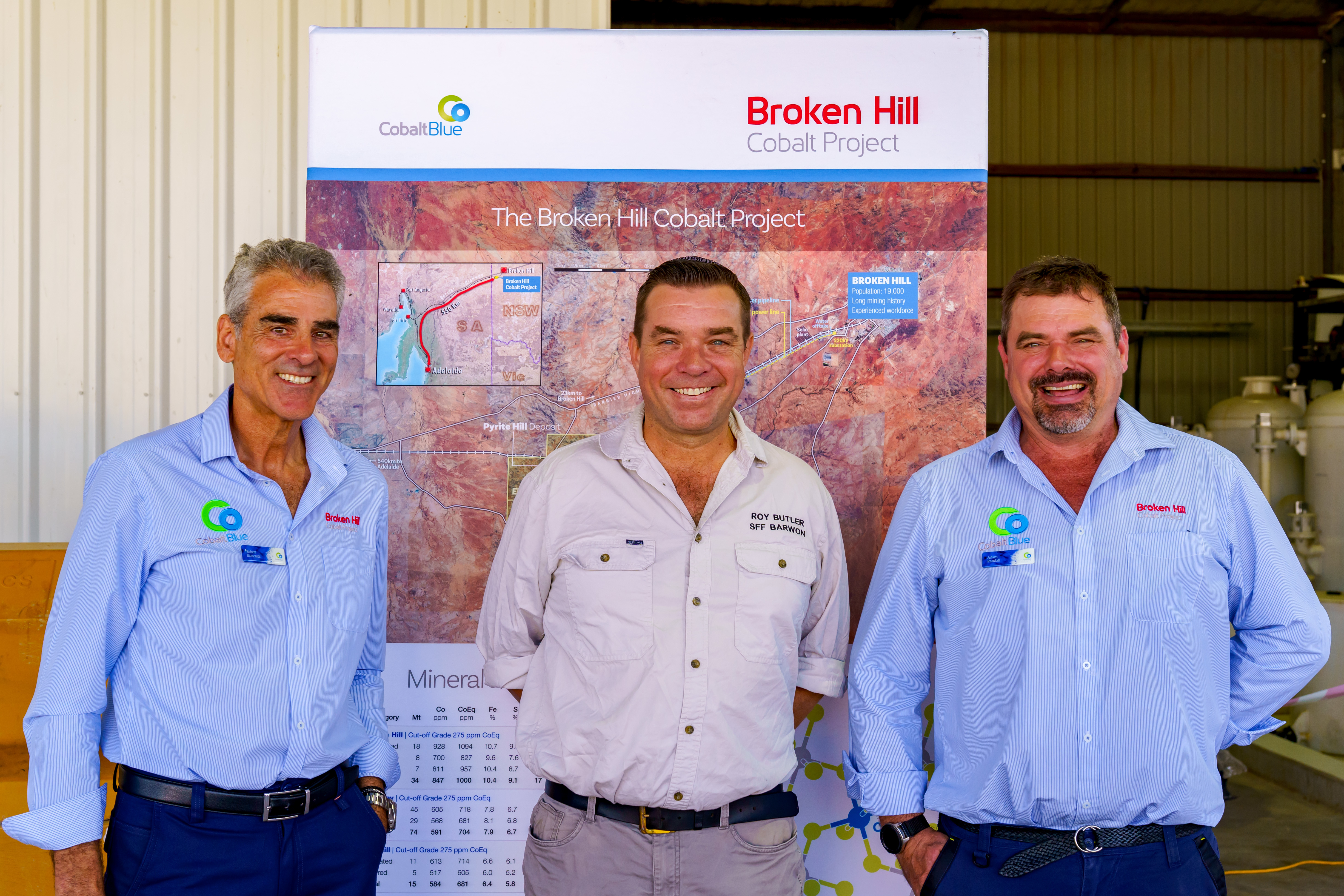 Pictured is Roy Butler MP (middle) discussing the Broken Hill Cobalt Project with our Chair, Rob Biancardi (left) and Demonstration Plant Manager, Adam Randall (right).