Earlier this year we were approached to contribute to Westhaven's Biggest Morning Tea (held 19th May, 2022) in Broken Hill.
Westhaven have a great track record for the role they play to improve the lives of disabled people in the community. Their Vision is to provide ways for adults and children, with a wide range of disabilities, to live life the way they choose.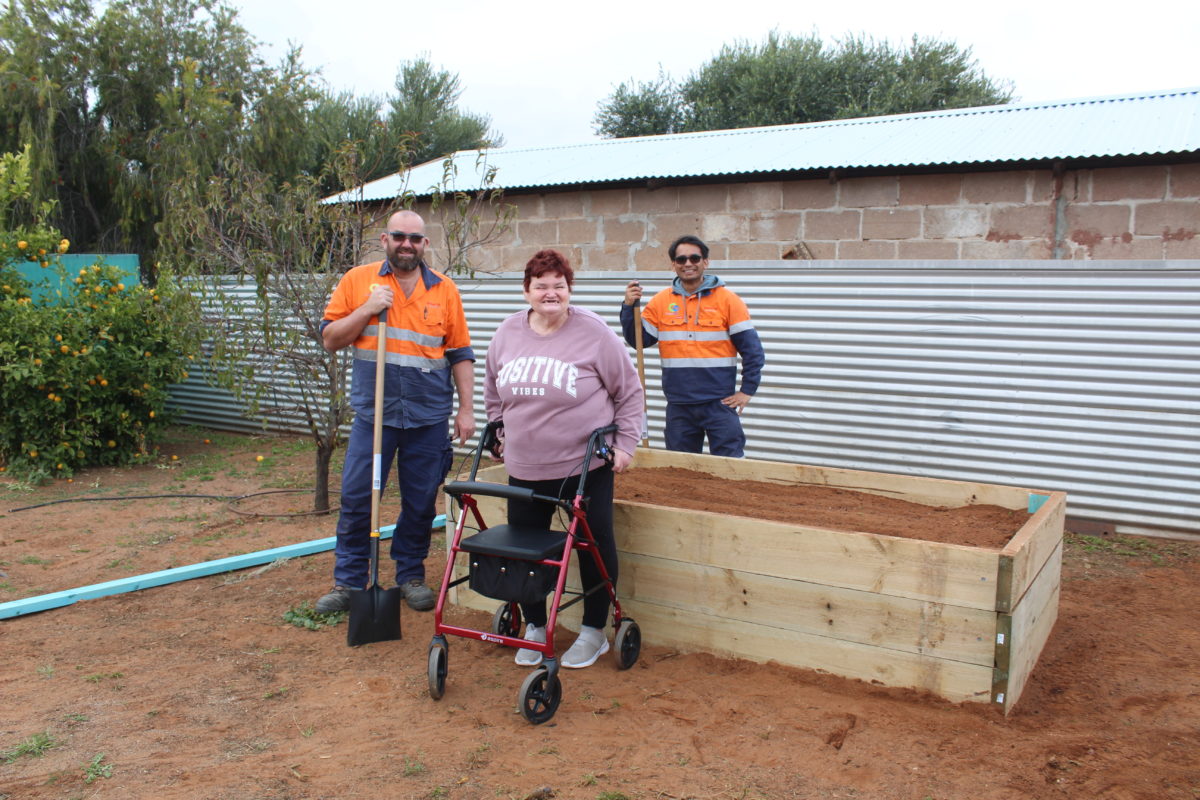 Above: Westhaven's Biggest Morning Tea raffle winner, the Broken Hill Cobalt Project Labour Service Team, and the new veggie patch.
When they approached our Demonstration Plant Manager, Adam Randall, with a request for sponsorship of their Biggest Morning Tea he had a better idea. Not only to provide a Cobalt Blue merchandise pack for the raffle, but also to donate a bespoke Broken Hill Cobalt Project Labour Service as a prize. In other words, members of our own local work crew would be raffled to help someone in need with a job they needed doing.
The winner of the merchandise pack was very happy, however, the winner of the Labour Service was over-joyed when members of our team rolled up with a ute, tools, hardware and equipment to build her dream vegetable garden in her yard. Her original idea of a 44 gallon drum cut in half and filled with soil to grow vegetables was out-done by our handy crew, who built a raised garden bed with wooden sleepers that would be safer, more aesthetic, and fit-for-purpose.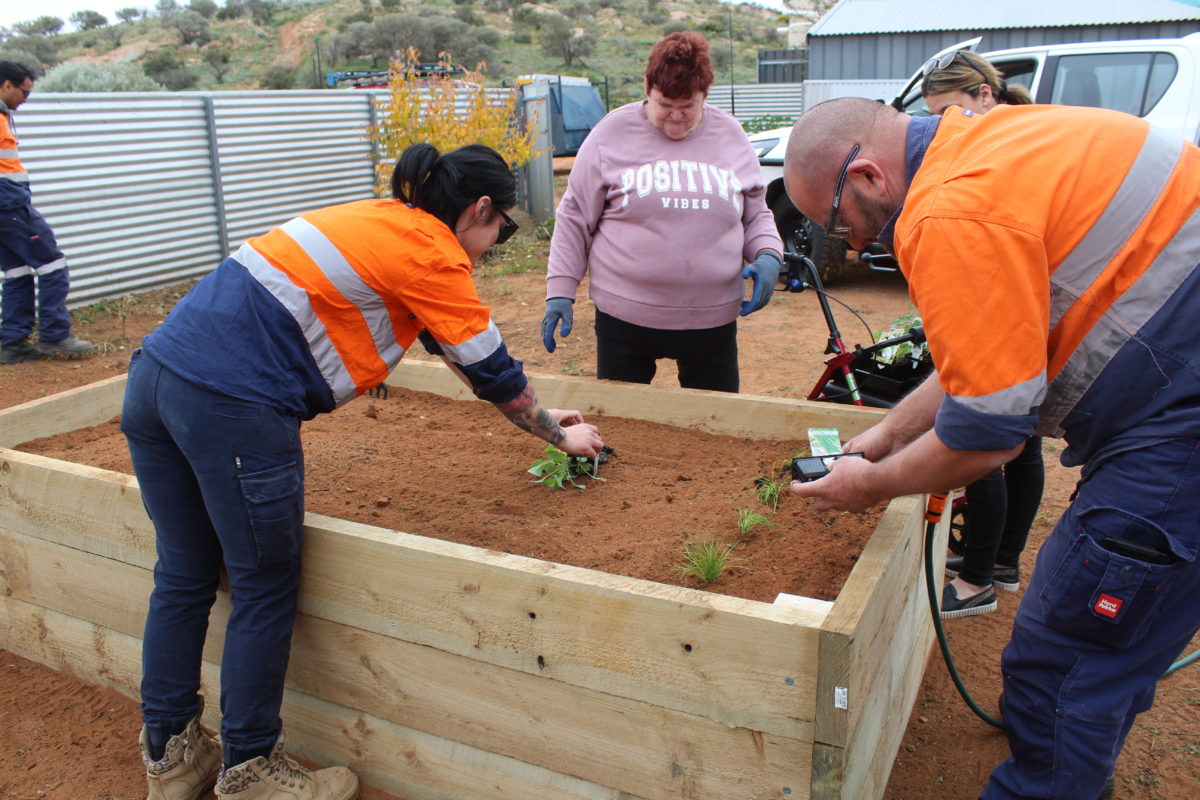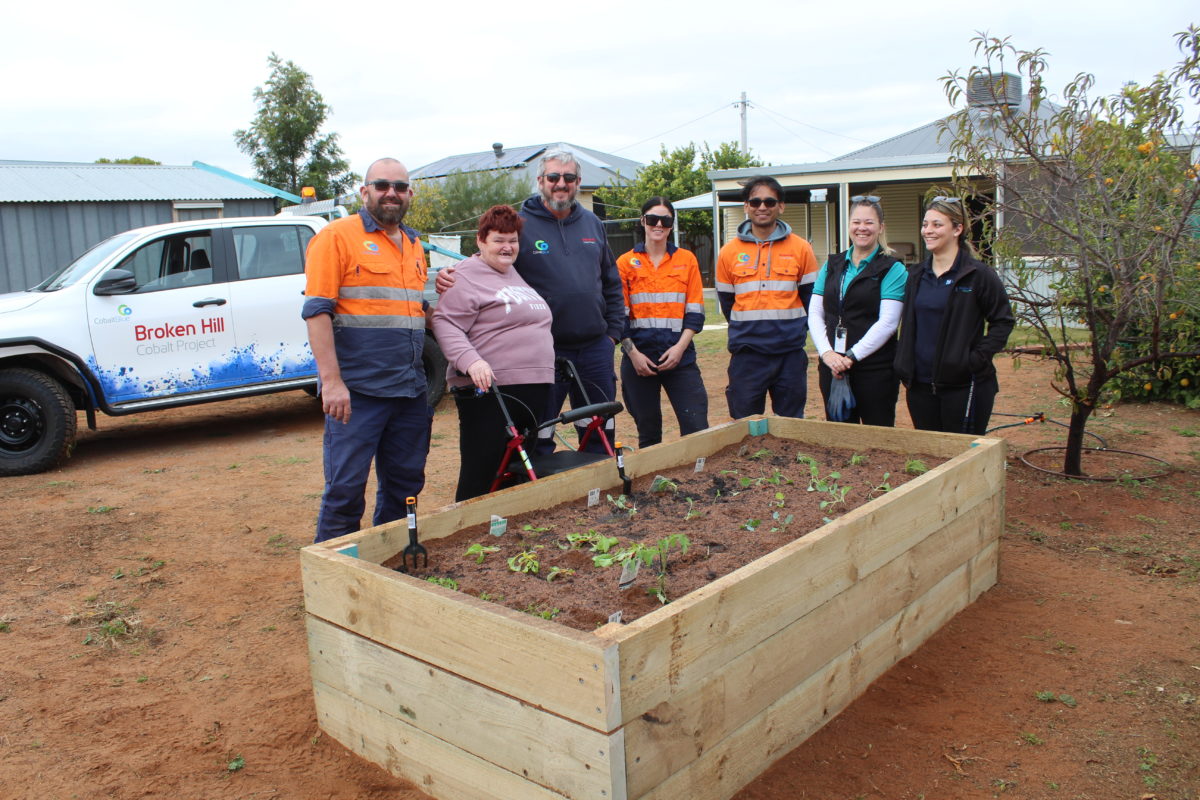 We are proud to have a workforce at the Broken Hill Cobalt Project who go above-and-beyond and eagerly put their hands up to support projects like this. The warm smile and hand-made card we received was more than enough for us to know that we had made a difference in the life of at least one resident in our community.