Among the Scottish pipers, Royal Flying Doctors, mine trucks, local schools, fire engines, SES workers, police, music, and dancing was the Broken Hill Cobalt Project branded ute, which joined the parade this year. Our staff had worked together to 'deck it out' in a Christmas theme and their children were on-board blowing bubbles into the crowd.
"We know how important this event is to the local community", said Cobalt Blue's Communications and Engagement Manager, Andrea Roberts.
"Everyone loves to participate in the parade and onlookers are treated to an outback spectacle as the businesses, agencies, community groups, schools and families combine in a cacophony of sound and colour to bring the spirit of Christmas to the outback".
"The Christmas Pageant also marks that very important moment when Santa Claus arrives and we even had one of our local plant operators dressed as an elf this year - we hope he will remind Santa to come bearing gifts on Christmas Eve to everyone in Broken Hill. The community has been so supportive of the Project and we hope the festive season and new year is kind, safe and good to them all".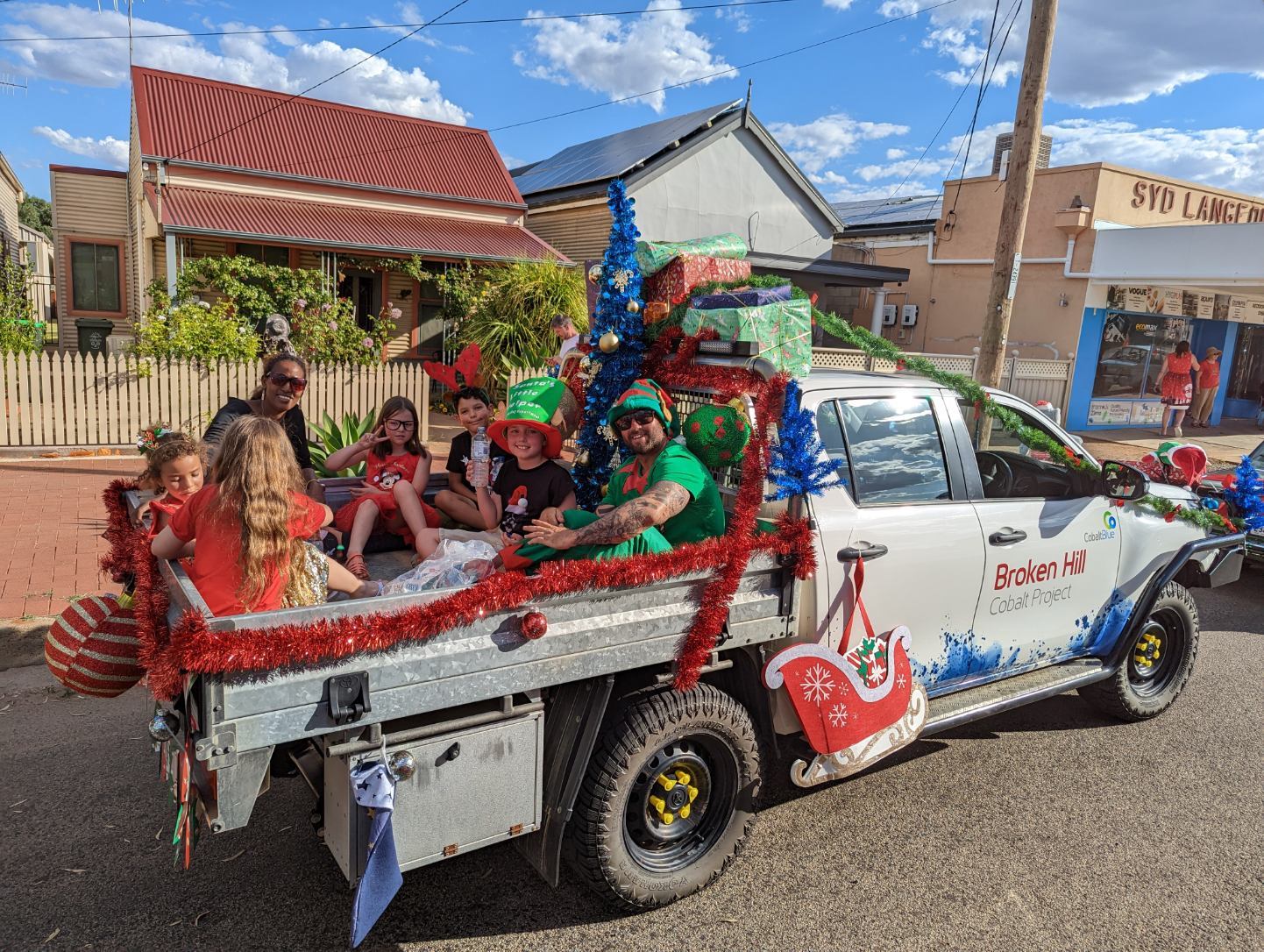 MERRY CHRISTMAS BROKEN HILL!